94.1 Deal Ends: Aug. 17th
Film Length?
Estimate how much film you have based off reel size.
Click Here
for footage estimates.
Converted in the USA
Your irreplaceable movie films are too precious to outsource. Unlike other scanning companies, once your work arrives at our facility in Utah, it stays here. More Info
Get Digital Images
From Your Movie Film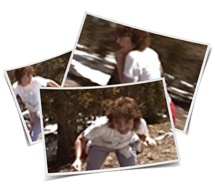 Watching your home movies on your TV or computer is always a fun emotional experience.

Now you can capture those individual moments and frame them for everyone to see by having us provide digital images from your
movie film video.
Call us to discuss your options,
1-800-776-8357
Customer Testimonials
I could not be more pleased with the quality of my 8mm transfer you put onto DVD. I gave this to my mother for her birthday and she was ecstatic.

Thank you for the lovely work you did.
Staci H.
Boston, Mass.



I received my DVD's that you digitized for me today. You did a fantastic job, and thank you very much.

Thanks again,
Brad K.
SLC Utah.


Your service was great and the dvd 's are what I expected and hoped for.

Thank you
Anna V.


Dear Larsen Digital,
We have our DVD and feel that the job was very well done and more quickly than we imagined!

Thanks.
Susie W.
NY, NY
Professional Movie Film Conversions
Standard Definition: 21¢ : 17¢ Per Foot

High Definition: 26¢ : 21¢ Per Foot

Add Digital MP4 Video Files:

Add MP4 Files for $5 per disc required OR
add ALL the MP4 files to your own hard drive for $20 flat fee.
Call for details!




Enter Code: 941movie





This offer can not be combined with any other discounts or offers.
You must use the coupon code of 941movie on the order form to receive your discount. Discount applies to the transfer cost for either SD or HD.

Minimum Order $20 Details



DVD Discs

If you want to view your movie film digital file in standard definition, then we can transfer your film to a DVD. You can watch your DVD on your TV and any computer capable of playing DVD's.

Our Free Complimentary DVD Discs will have chapter markers for your convenience. The DVD will contain no editing of the footage (unless you order Advanced Color Restoration) and no disc menu.



Blu-Ray Discs

Blu-Ray discs enable you to watch your High Definition HD Movie Film memories on your TV when used in your Blu-Ray player.

Blu-Ray discs come with a menu, chapter markings & leader trimmed out. Learn More
| | | |
| --- | --- | --- |
| | | When you choose to receive your movie film as an MP4 video file, you have the freedom to edit your files. We all lead busy lives, and now you have the capability to take your movie film files with you wherever you go! Whether it's on your smartphone, tablet, or laptop, watch your digitized movie film on your favorite device. |
Digital Color Correction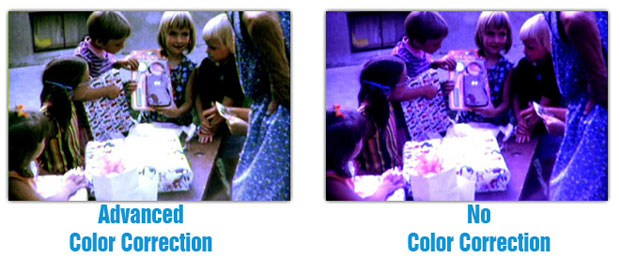 Only 12¢ Per Foot!
It is inevitable that as your movie film ages, the color ages as well. The fading of the dyes in your movie film is caused by a chemical change in the light exposure and temperature. While color fading can begin just years after your movie film has been developed, when you transfer your movie film with Larsen Digital Services you can choose to have your film color corrected by our professional technicians. There is no better way to watch your past movie film memories than the way they were intended, with the color restored to what it should be.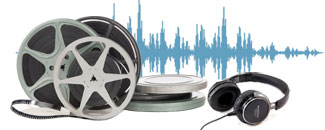 Some movie film was shot as silent film, and some movie film was shot with sound. The cost is 10¢ per foot.
We can capture the sound on Super8 movie film with a magnetic soundtrack and 16mm movie film with an optical soundtrack. If your movie film has an audio soundtrack, just indicate on your order form that your film has sound.
Splicing Film with Sound
Industry standard is to splice smaller reels onto larger ones to make to transferring movie film to digital more efficient. When we transfer movie film with sound it takes significantly more time to set up each reel to ensure that all of the audio is captured. Due to this, if you need to make a special request that we do not splice your smaller reels onto a larger reel, there will be a $5 per reel fee. To learn more about why this is necessary, click here.
Offering 100% Capturing - Frame by Frame

Many other companies choose to do transfer your movie film with lower quality real time transfers, losing 20-30% of your films imagery. Your movie film deserves to be captured all the way, which is why we transfer all movie film frame by frame using an enlarged film gate so we can capture 100% of your precious film. Want more information? Click here