Larsen Digital
1144 W. 2700 North,
Pleasant View, UT 84404.
800 776 8357Toll Free:
801 782 5155Telephone:
E-mail:

Store Hours
Hours:
Mon-Fri 9am - 5pm MST
Pleasant View, UT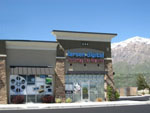 Drop Off Locations
To better serve our customers we have set up an affiliate drop off location. Please bring your order in a box/bag/container.

Sandy Drop Off:
Heartfelt Hobby & Craft
407 West 9000 South
Sandy, UT
Hours: Mon-Sat 9am-9pm
(Bi-Weekly Pick Up)

Bountiful Drop Off:
Whisperwood & Co.
88 S Main St
Bountiful, Utah
Hours: Mon-Sat 10:30am-6pm
(Bi-Weekly Pick Up)

Logan Drop Off:
KaBoom Boutique & Decor
795 N Main Street
Logan, Utah
Hours: Mon-Sat 10am-7pm
(Bi-Weekly Pick Up)
$5 delivery fee. Covers
both
drop off & pick up.
To allow time for delivery and pick up, please add one extra week to our processing times.
Email Us!
If you have any questions regarding our services, you can contact us by

e-mail: , phone, or the form below.