Location
Pleasant View, UT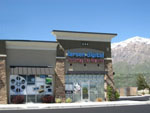 Drop Off Locations
To better serve our customers we have set up an affiliate drop off location. Please bring your order in a box/bag/container.

To allow time for delivery and pick up, please add one extra week to our processing times.
Sandy Drop Off:
Heartfelt Hobby & Craft
407 West 9000 South
Sandy, UT 84070
Hours: Mon-Sat 9am-9pm
Bountiful Drop Off:
Liv & Luv
571 West 2600 South
Bountiful, UT
Hours: Tue-Sat 10am-6pm
Orem Drop Off:
Pebbles in my Pocket
1132 South State Street
Orem, UT
Hours: Mon-Sat 11am-7pm
Larsen Digital Services
1144 W. 2700 North,
Pleasant View, UT 84404.
800 776 8357Toll Free:
801 782 5155Telephone:
E-mail:

Business Hours
Hours:
Mon-Fri 9am - 5:30pm MST
Closed Memorial Day
Contact form
If you have any questions regarding our services, you can contact us by

e-mail: , phone, or the form below.


Movie Film Quotes
If you are emailing for a custom movie film quote, please provide us with as much information as you can. Such as:
Number of reels
Size of your reels
Whether you want SD or HD transfer
Whether you want
DVD, Blu-Ray or Video Files
(or all 3)
Whether you want
Color Correction
If you don't know - just ask us!