Floppy Disc & Zip Disc Data Transfer
Don't delay; transfer your old data now before it's too late!
All magnetic media degrades over time including Floppy Discs & Zip Discs.
We can transfer all of your old legacy media to new optical DVDs for safekeeping.
Minimum Order $20 Details
3.5" Floppy Disc Transfer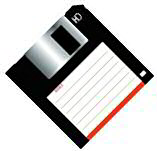 3.5" Floppy Disc Transfer to disc

$8.99 $6.95 per Floppy Disc
Plus $5.95 per disc

To Order:
Download this PDF Form, fill it out and send it in with your 3.5" Floppy Discs and Zip Discs.
Mail your completed form along with your discs to:
Larsen Digital Services
1144 W 2700 N
Suite 100
Pleasant View, Utah 84404
Questions? 1-800-776-8357
ZIP Disc Transfer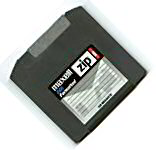 Zip Disc Transfer to disc

$8.99 $6.95 per Zip Disc
Plus $5.95 per disc