35mm Negative Conversion
Submit Order Form By
May 25th

2000 DPI: 77¢ 57¢ Per Frame
3000 DPI: 78¢ 58¢ Per Frame
4000 DPI: 79¢ 59¢ Per Frame


Minimum Order $20 Details
Processing Times
Quantity
Normal
Processing
1-750
2 weeks
750-1,500
2 Weeks
1,500-3,000
3 Weeks
3000+
4+ Weeks
Preparing Your Negatives
Don't know where to start? Check out our easy instructions on preparing your negatives.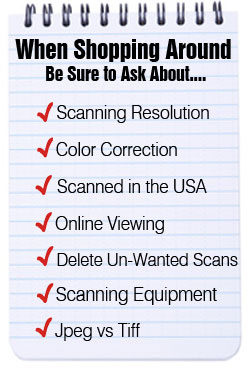 Scanned in the USA
Your irreplaceable negatives are too precious to outsource. Unlike other scanning companies, once your work arrives at our facility in Utah, it stays here. More Info
Professional Equipment
Your negatives deserve the best, which is why we avoid flat bed scanners when converting your negatives, We proudly use the Nikon 5000, which delivers a much higher quality.
Check out some samples
35mm Negative Conversion to Digital

We provide professional 35mm Negative Conversion to Digital!
We know it can be hard to send in your precious film to be digitally converted, but we make a promise to every customer that we will treat each piece of film as though they were our own. We are staffed with highly trained professionals, and scan with the best scanning equipment to ensure that you get a result your film deserves.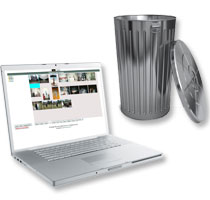 Online Viewing & Organization
Don't have time to organize your negatives, but want to get them converted to digital? Look no further! We offer the ability for you to view and organize your digital images on-line, as well as delete unwanted scans. More Info

Delete Un-Wanted Scans
With our On-line Image Organization System (IOS), where you can view and organize your digitized negatives, you also have the ability to get rid of negatives that you don't want! Find out more
Scanning Resolution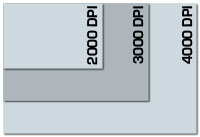 Figuring out what scanning resolution you want your negatives digitized at is an important factor in your project. Scanning resolution will determine the quality of the scan. It is similar to the concept of megapixels on a digital camera, and as with most things, the higher the scanning resolution you choose, the higher the quality. Want to see the difference? Check out our scanning resolution examples.

Digital Color Correction
Standard Editing
Did you know that Standard Editing is included in the price of your scan? Not only do you get your negatives scanned on top notch equipment, but your images will receive an automated fade correction, color balance, and image rotation post scanning.
Premium Editing
When you choose our premium editing option, all of your images will receive manual color and contrast adjustments, as well as minor spot treatment and cropping. All professional editing will be completed by a PhotoShop Expert.



To view more color correction examples, Click Here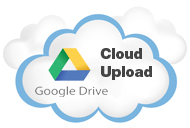 Download Files & Cloud Upload
No More Discs. No More Waiting.
We can upload your files into your cloud account, or we can download your files right from us!
DVD Video Slideshow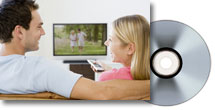 Our DVD Video Slideshows are an emotional way to bring your memories back to life. Once your negatives have been scanned, we can create a custom Slideshow for you to play on your TV and share with loved ones. With options including background music and title pages, our DVD Video Slideshows are a great way to share your legacy. View all of our DVD Slideshow options
Negative Limitations
Frame vs. Strip
We will bill for every frame, not per strip. A strip is when there are multiple pictures side by side, where a frame is a single image.
Skipping Frames
We do not skip frames when scanning your 35mm negative strips, and all frames must be scanned. If you do not want digital copies of all the images that are scanned, feel free to order our On-line Image Organization System (IOS) where you can view and delete and unwanted images.
Black & White Film
Our professional scanners use a technology known as Digital Ice Infrared Clean, but unfortunately, it does not work on Black and White film. We always welcome Black and White Negatives, however, dust, scratches, and fingerprints may be visible on the scans.
Rolled Negatives
35mm negatives that are curled need to be cut in strips of 4 and will incur and handling charge of $0.30 per image.
Adhesive Coverings
Some negatives have an adhesive plastic covering that is attached to your negative strips. Because the strips cannot go through our scanners with this cover on them, we kindly ask that you remove them prior to shipping your negatives. If you send them in without doing so, we can remove the adhesive coverings, but we do not assume liability in doing so.
Rolled Film
When negative film is rolled, or has a strong curve to it, it does not allow our scanners to fully focus on the film, causing a brown effect on the edges of the negative film images.
Single Frame
Negative strips must be at least 2 frames in length, there is a 50¢ handling fee for single frame negatives.