About Larsen Digital
Professional Equipment
We use high quality professional equipment to provide you with the best digital conversion possible.
Scanning Examples
High Quality Options
One size does not fit all. We offer various scanning resolutions to fit anyone's needs.

Professional and Friendly Staff
If you have any questions feel free to give us a call. Our friendly staff would love to help 1-800-776-8357.
Contact Info
Larsen Digital Services Inc.
1144 W. 2700 North,
Pleasant View, UT 84404.
800 776 8357Toll Free:
801 782 5155Telephone:
E-mail:

Hours:
Mon-Fri 9am - 5pm MST
We scan everything ourselves- right here in the USA!
We don't ship your stuff off to some a place you can't even find on a map.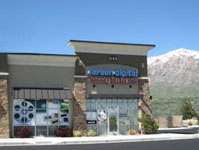 We pride ourselves in our track record since we started business back in 1995. We have always made sure that each and every one of our customers is treated with professionalism along with a personal touch. We're proud to be the most trusted source of slide and negative scanning in North America.
We are located beneath the snow-capped peaks of Mount Ben Lomond in North Ogden, Utah. North Ogden is 45 miles north of Salt Lake City, host of the 2002 Winter Olympics.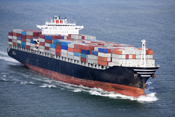 Don't put your film on a barge ship
Some of our competitors outsource the scanning to India or other countries. An estimated 10,000 shipping containers are lost at sea each year. Don't let your film & video be on the shipping container that gets lost at sea.
Read Full Article