HOW TO.....
Beginners Guide to Cropping an Image
Using Pixlr FREE Software
Go to http://pixlr.com/editor/
Step 1: Cropping Images
Your image is most likely saved to your hard drive, so you will want to browse your hard drive & select the image to open it.
Step 2: Cropping Images
Once you have selected your picture to crop, you will want to select the crop tool. If you look on the tool bar along the left side. The crop tool looks like a square ruler - see image.

If you hover over your picture you will see that your cursor is now a cross. To select the area you want to crop you will start at one corner, left click once and hold down while you drag your cursor across the image. Once you have selected your crop area it will outline the area you chose. If you would like to move your crop lines hover in the middle & you can move it around so that it is alined exactly where you would like it.
Once you are satisfied with your crop selection, double click & it will crop your image down to where you want it.
That's it!
Step 3: Cropping Images
Now you just need to save your new image.
Remember to go to "Save as" rather than saving over your original image.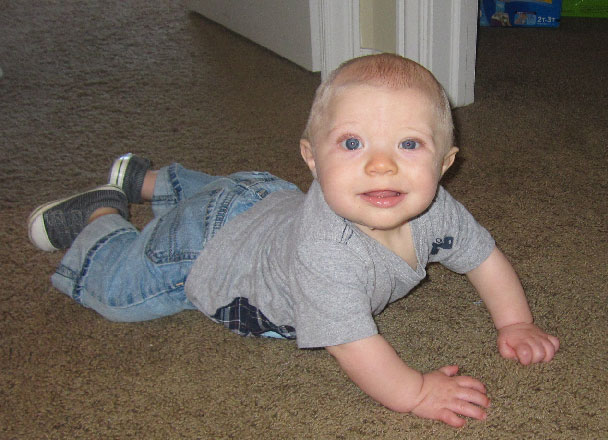 Check Out Our Great Tutorials on Digital Images, Videos & More
| | |
| --- | --- |
| Editing & Color Correction | |
| | |
| | |
| --- | --- |
| Emailing, Cropping, Unzipping & Downloading Files | |
| | |
| | |
| --- | --- |
| Protecting & Storing Digital Files | |
| | |