110 Negatives & Slides
Submit Order Form By
May 25th

110 Slide Pricing
2000 DPI: $0.52 39¢ Per Slide
3000 DPI: $0.55 42¢ Per Slide
4000 DPI: $0.58 44¢ Per Slide
110 Negative Film Pricing
2000 DPI: $1.03 78¢ Per Frame
3000 DPI: $1.33 99¢ Per Frame
4000 DPI: $1.48 $1.11 Per Frame

Order Form
Once you have estimated how many negatives / slides you have, all you need to do is fill out our easy Order Form, then ship us your negatives, and we convert them to digital, and place them on a DVD.

Minimum Order $20 Details
Preparing Your Negatives
Don't know where to start? Check out our easy instructions on preparing your negatives / slides.
Turn Around Times
Order completion dates are dependent on our current scanning backlog. Check out our current turn around times.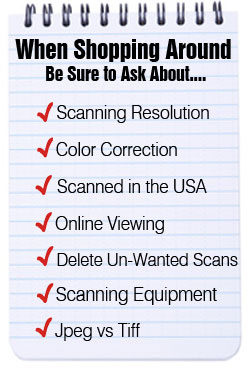 Scanned in the USA
Your irreplaceable negatives are too precious to outsource. Unlike other scanning companies, once your work arrives at our facility in Utah, it stays here. More Info
Professional Equipment
Your negatives deserve the best, which is why we avoid flat bed scanners when converting your negatives, We proudly use the Nikon 5000, which delivers a much higher quality.
Check out some samples
Facts about 110 Instamatic Film!
In 1972 Kodak introduced their Pocket Instamatic Cameras, which held 110 instamatic cartridges. The 110 instamatic film is a small version of their earlier 126 instamatic film. The pocket sized camera was extremely popular, and quickly rose to the top of competing pocket sized camera, like the Minolta 16 series.
Kodak also came out with Kodachrome 110 instamatic slide film until 1982, but that format was mainly known for print film.
Brands like Minolta, Canon, Pentax, Minox, Rollei, and others, along with Kodak, offered 110 instamatic cameras that featured a multi-element focusing lens, as well as a precise, electronically controlled exposure system. These cameras made is possible to have high quality images on a small 110 film.
Testimonials
Hello, I am impressed enough with your service to make another order. This one is larger than the first. I am gathering a third group of slides and other images to send later on.
John H.
I am very pleased with the negatives converted to disc and will use your professional services in the future. Thank you very much for an excellent experience!
Jeanie P.
Great job. Fine quality, and delivered on time.
Will T.
Excellent service and a quality product. Great knowledgeable staff. I highly recommend Larsen Digital. I would use them again and again.
Stephanie H.
Get your 110 Negatives & Slides Scanned Professionally!

We will convert your 110 Slides,110 Negatives, Instamatic Slides, and Instamatic Negatives to digital format, and put them on DVD, making your memories last a lifetime!
We know it can be hard to send in your precious film to be digitally converted, but we make a promise to every customer that we will treat each piece of film as though they were our own. We are staffed with highly trained professionals, and scan with the best scanning equipment to ensure that you get a result your film deserves.
There are 2 Types of 110 Film
110 film is not all the same, as one is in a mount, and if called a "110 Slide", and the other type is not contained in a mount, which is called a "110 Negative", and typically comes in strips. Because scanning 110 Negatives is more labor intensive, the pricing is different.

110 Slide
If your 110 Slide looks like this, and is contained in a 2" x 2" mount, then you have a 110 format slide.


110 Negative
If your 110 film looks like this, and is NOT contained in a mount, then then you have a 110 Negative.

We do NOT skip frames when scanning your 110 negative strips, and all frames must be scanned. If you do not want digital copies of all the images that are scanned, feel free to order our On-line Image Organization System (IOS) where you can view and delete and unwanted images.

We bill per number of frames, or images that are scanned, not per strip.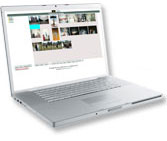 Online Viewing & Organization
Don't have time to organize your slides, but want to get them converted to digital? Look no further! We offer the ability for you to view and organize your digital images on-line. More Info

Delete Un-Wanted Scans
With our On-line Image Organization System (IOS), where you can view and organize your digitized negatives / slides, you also have the ability to get rid of negatives / slides that you don't want! Find out more
110 Slides Images can be deleted online and will not appear on your disc, but we do not offer credits on deleting 110 negative images.
Scanning Resolution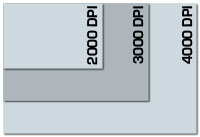 Figuring out what scanning resolution you want your negatives / slides digitized at is an important factor in your project. Scanning resolution will determine the quality of the scan. It is similar to the concept of megapixels on a digital camera, and as with most things, the higher the scanning resolution you choose, the higher the quality. Want to see the difference? Check out our scanning resolution examples.
Resolution Suggestion: 110 film is very small, in order to get a high quality scan out of your 110 slides and negatives, we suggest that you to have your film scanned at 3000 or 4000 dpi scan to get the best quality possible.
Digital Color Correction
Standard Editing
Did you know that Standard Editing is included in the price of your scan? Not only do you get your negatives / slides scanned on top notch equipment, but your images will receive an automated fade correction, color balance, and image rotation post scanning.
Premium Editing
When you choose our premium editing option, all of your images will receive manual color and contrast adjustments, as well as minor spot treatment and cropping. All professional editing will be completed by a PhotoShop Expert.



To view more color correction examples, Click Here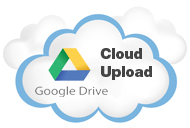 Download Files & Cloud Upload
No More Discs. No More Waiting.
We can upload your files into your cloud account, or we can download your files right from us!
DVD Video Slideshow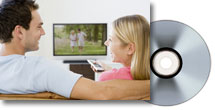 Our DVD Video Slideshows are an emotional way to bring your memories back to life. Once your negatives / slides have been scanned, we can create a custom Slideshow for you to play on your TV and share with loved ones. With options including background music and title pages, our DVD Video Slideshows are a great way to share your legacy. View all of our DVD Slideshow options