Large Format Film

Submit Order Form By
May 25th

1000 DPI: $4.29 $3.20 Per Frame
2000 DPI: $7.23 $5.30 Per Frame
3000 DPI: $9.43 $7.00 Per Frame
4000 DPI: $13.40 $9.80 Per Frame

Order Form

Minimum Order $20 Details
Once you have estimated how many pieces of film you have, all you need to do is fill out our easy Order Form, then ship us your film, and we convert them to digital, and place them on a DVD.
Preparing Your Film
Don't know where to start? Check out our easy instructions on preparing your film.
Turn Around Times
Order completion dates are dependent on our current scanning backlog. Check out our current turn around times.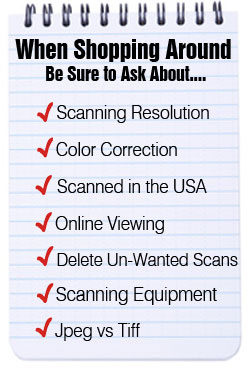 Scanned in the USA
Your irreplaceable film are too precious to outsource. Unlike other scanning companies, once your work arrives at our facility in Utah, it stays here. More Info
Disc's
Want your large format film scanned to a disc? We burn your digital images to DVD. The quality difference between a CD and DVD is the same, but the difference is that a DVD will hold more data than a CD. Because DVD's hold more data than CD's and cost the same we put all digital images on DVD's. You can also choose and external hard drive or download your images right from us.

If you are looking for the ability to view your film on your TV you will want a
VIDEO DVD, and will need to select our DVD Video Slideshow option.
Large Format Film Conversion to Digital
We will convert your Large Format Film & Negatives to digital format, and put them on DVD, making your memories last a lifetime!
We know it can be hard to send in your precious film to be digitally converted, but we make a promise to every customer that we will treat each piece of film as though they were our own. We are staffed with highly trained professionals, and scan with the best scanning equipment to ensure that you get a result your film deserves.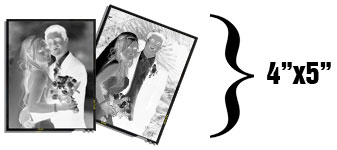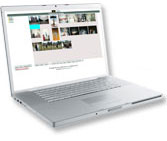 Online Viewing & Organization
Don't have time to organize your film, but want to get them converted to digital? Look no further! We offer the ability for you to view and organize your digital images on-line. More Info

Scanning Resolution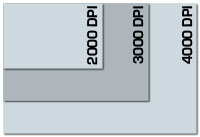 Figuring out what scanning resolution you want your large format film digitized at is an important factor in your project. Scanning resolution will determine the quality of the scan. It is similar to the concept of megapixels on a digital camera, and as with most things, the higher the scanning resolution you choose, the higher the quality. Want to see the difference? Check out our scanning resolution examples.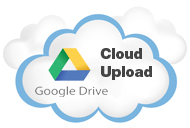 Download Files & Cloud Upload
No More Discs. No More Waiting.
We can upload your files into your cloud account, or we can download your files right from us!
DVD Video Slideshow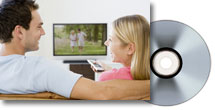 Our DVD Video Slideshows are an emotional way to bring your memories back to life. Once your film has been scanned, we can create a custom Slideshow for you to play on your TV and share with loved ones. With options including background music and title pages, our DVD Video Slideshows are a great way to share your legacy. View all of our DVD Slideshow options
Large Format Film
Oversized Large Format Film
Films that are larger than 4x5 will be billed at a higher rate, please contact us to get specific pricing.
Color Correction
Due to the large size of Large Format Film we do not provide color correction to the digital images.