Scrapbook to Digital
Submit Order Form By
May 25th

150 DPI: $1.93 $1.45 Per Photo
300 DPI: $2.23 $1.65 Per Photo
Double sided scrapbook pages will be billed per side scanned.

Photos that are larger than 8x10, up to scrapbook pages up to 12x12 in size.
Order Form

Minimum Order $20 Details
Once you have estimated how many scrapbook pages you have, all you need to do is fill out our Order Form, then ship us your photos, and we convert them to digital, and place them on a DVD.
Preparing Your Pages
Don't know where to start? Check out our easy instructions on preparing your photos.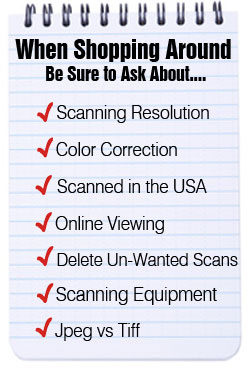 Scanned in the USA
Your irreplaceable photos are too precious to outsource. Unlike other scanning companies, once your work arrives at our facility in Utah, it stays here. More Info
Professional Equipment
High speed photo scanners turn out poor quality results. Your photographs deserve the best, so we have chosen to use the Epson 10000XL Professional Flatbed scanner, which will give you optimal scans.
Scrapbook Conversion To Digital
We will convert your Scrapbook Pages to digital format, making your memories last a lifetime!
We base our pricing off of each side of a scrapbook page, up to a 12" x 12" size. If your scrapbook pages are double sided, containing photographs on each side, it will be billed as two separate pages.

Scrapbook pages containing embellishments that protrude from the page scratch the glass on our scanners, and therefore, cannot be scanned. We will not scan anything that has any sort of metal embellishment, or anything that may cause damage to our professional scanners.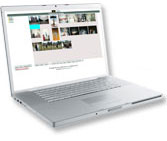 Online Viewing & Organization
Don't have time to organize your photos, but want to get them converted to digital? Look no further! We offer the ability for you to view and organize your digital images on-line, as well as delete unwanted scans. More Info

Scanning Resolution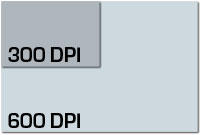 Figuring out what scanning resolution you want your photos digitized at is an important factor in your project. Scanning resolution will determine the quality of the scan. It is similar to the concept of megapixels on a digital camera, and as with most things, the higher the scanning resolution you choose, the higher the quality. Want to see the difference? Check out our scanning resolution examples.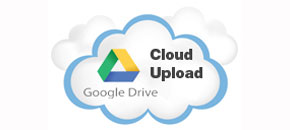 Download Your Files
Once we have finished converting your scrapbook pages you can download them directly from us, or we can upload them to your cloud provider.
DVD Video Slideshow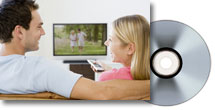 Our DVD Video Slideshows are an emotional way to bring your memories back to life. Once your photos have been scanned, we can create a custom Slideshow for you to play on your TV and share with loved ones. With options including background music and title pages, our DVD Video Slideshows are a great way to share your legacy. View all of our DVD Slideshow options
Digital Scrapbooking
The new craze these days is digital scrapbooking. With out digital conversion services, you can do the same with your photographs! Send us your prints, and we will scan them, and save them to a DVD, giving you the ability to save them to your computer, and you can make as many digital scrapbook pages as your heart desires.
We offer two scanning resolutions for your prints, 300 DPI and 600 DPI (Dots per inch). The concept of DPI is much like that of megapixels for a digital camera, where the higher DPI you choose, the higher the resolution will be, giving you more flexibility with your digitized images.
Want to be on your way to digital scrapbooking? Just fill out our order form and send us your paper photographs,and we will take care of the rest. Once you receive your DVD back with all your digital images on it, you are free to start digital scrapbooking!
Digital Scrapbooking isn't just for photographs- add your 35mm slides and 35mm negatives to make it complete!
An amazing present is a book of one's legacy. Go through your loved ones closets and storage in seach for their old 35mm slides and 35mm negatives, and give them the gift of scrapbooked pages containing their most precious moments.
There is no better way to get a parent or grandparent to tear up then reminding them of photos they haven't seen in ages- and a scrapbooked version of them is the cherry on top!
Just fill out our order form and send us their slides or negatives,and we will take care of the rest. Once you receive your DVD back with all your digital images on it, you have creative control.
At Larsen Digital Services, we give you the choice between three different scanning resolutions, to ensure that your needs are met. You will want to base your scanning resolution off of how large of a print you want to create from your digital images.
2000 DPI will print at ideal quality up to 5" x 7"
3000 DPI will print at ideal quality up to 8" x 10"
If you need a larger print, you will want to select 4000 DPI
Has time took it's toll on your slides? If you have found that colors have been fading away, we are here for you. We have the technology and technicians to restore the color, and bring your slides back to life.
Just fill out our order form and send us their slides or negatives,and we will take care of the rest. Once we have completed the scanning and editing process, you will receive a DVD back with all your digital images.